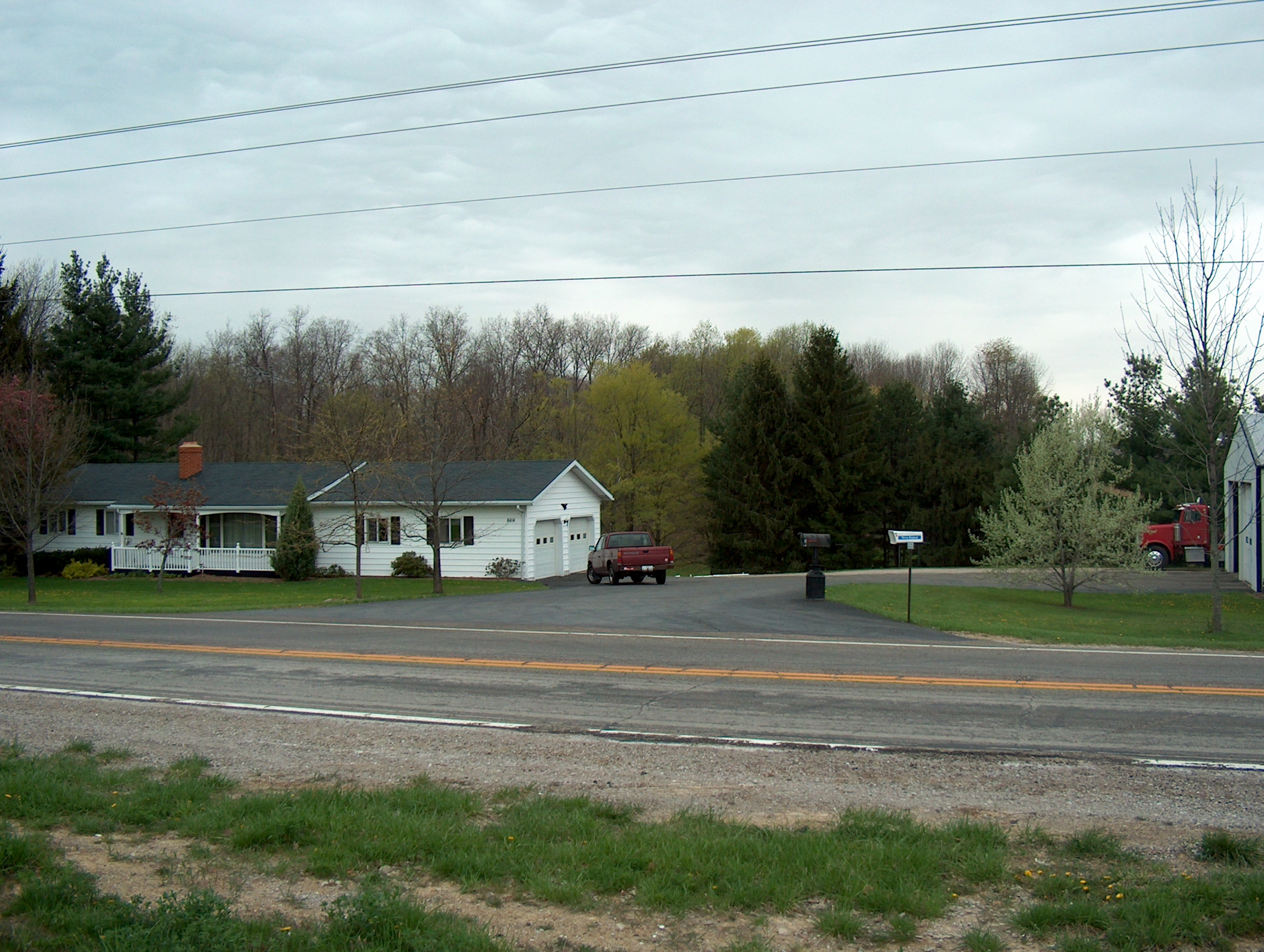 The Haldeman family came to what is now Morrow County, Ohio as early as 1817.  This family plot near Steam Corners, Ohio (along St. Route 314 north of Johnsville, Ohio) contains the burials of those early pioneers.
The cemetery is located at the rear of this house, accessible via a pathway to the left of the house.
You can search the Haldeman Cemetery records by clicking here.